Shopping Cart
Your Cart is Empty
Thank you for your business!
You should be receiving an order confirmation from Paypal shortly.
Exit Shopping Cart
Temporary offices in Pula or Zagreb services
Characteristics and prices;
Our temporary offices in Pula or Zagreb, Croatia : Solutions for all needs..
We travel more and more and we move faster and faster through blackberry, iPod, iPad, iPhone, notebook etc… we always have the office in our pocket, but very often it isn't enough, especially when you are out of the office and you need a prestigious and well fitted space for working and meeting your partners, your clients or your suppliers.
The informal meetings, around the sofa in the hall of a hotel, have had their time, today we need spaces that render your image positive, or the image of your company, professional spaces with technological and operational equipment, fitted with reception, a service of receiving guests and multilingual secretariat.
This is why there are temporary offices, this is why there are our temporary offices in Pula or Zagreb (Croatia).
Temporary offices in Pula or Zagreb : Here are the advantages;
The advantages of using our temporary offices for some hours or for a day are multiple, some of them even obvious, like the possibility of using an equipped desk, a multilingual secretary, a meeting area, meaning a perfectly functional and well furnished office at a reasonable and accessible price.
Other advantages drifting from choosing a temporary office in Zagreb or Pula are on the contrary less common and of great importance.
Sometimes you have to see someone that has a higher rank than yours, or a company that has more prestige, sometimes comes up the opportunity to approach for the first time a possible new client or maybe you have to select a series of candidates for a job position.
The strategy of meeting your guest for the first time in your head office isn't always a winning one.
Often, a prestigious head office and a little "Super Partes" may offer the possibility of facing a first encounter or a first meeting with more tranquility.
Ours temporary offices in Zagreb or Pula, located in the heart of the city and elegantly furnished may influence in a highly positive tone and may even change the outcome of the meeting.
Other more are the psychological factors that can easily make you understand how many positive turns could have the use of a temporary office, not last the chance of using your day at the best, abbreviating to the minimum the idle and the stressful moments, concentrating your times of travel and movement, and spending your day in a comfortable environment that will render your work commitment less tiring.
Our temporary office perfectly meets the request of using a serviced temporary office available for the time you need to perform your commitments: one hour, two hours, half a day, one day, and 'can create rental offers medium to long term.
The temporary offices that we make available are completely furnished and vary in their types: with one executive work place or with one work place + meeting corner, according to the requirements of our client and the number of his guests.
Our temporary offices in include the following services:
Reception service to greet your guests, to show them to the waiting room and to accompany them to the competent office;
Personalization of the temporary office you use by exposing your company logo in a name plate at the exit of the elevators and on the door of the occupied office;
Multilingual Secretariat;
High-speed ADSL connection and/or Wi-Fi;
Welcome mineral water and coffee;
Placeholder folders with sheets of paper and pens;
Air conditioning and heating.
One of the features that distinguish our temporary offices is also the elegance of the furnishings and the pursuit of the particular.
Carpets, pictures and green plants offer our temporary offices a warm and welcoming ambience, a relaxing sensation that invites to concentration and encourages the joy of the conversation.
Many possibilities to use our Temporary Office:
Flexibility is an important feature of a business center that deals with temporary offices.
This is why, in relation to real requirements, we studied articulated and diversified solutions.
For example, in case you recurrently need a temporary office in Zagreb or Pula (once a week, twice a week, more times a month) beside the basic prices, that are however competitive, it is possible to purchase promotional packages of 5 or 10 days or half-days, to use, prior booking and availability, whenever you like, without any expiry date.
Here are the prices for using our temporary office in Zagreb or Pula :
And 'can buy the packages on our Web Store
one hour or fraction of an hour: €. 30,00 + VAT
half a day €. 60,00 + VAT
one day €. 100,00 + VAT
5 half-days package €. 250,00 + VAT
Schedule: from Monday to Friday
8.30 a.m. - 1.30 p.m. or 2.00 p.m. - 06.00 p.m
(upon request) Saturday: 9.00 a.m. - 1.00 p.m.
10 half-days package €. 500,00 + VAT
Schedule: from Monday to Friday
8.30 a.m. - 1.30 p.m. or 2.00 p.m. - 06.00 p.m
(upon request) Saturday: 9.00 a.m. - 1.00 p.m.
5 days package €. 350,00 + VAT
Schedule: 8.30 a.m. - 6.00 p.m. from Monday to Friday
10 days package €.650,00 + VAT
Schedule: 8.30 a.m. - 6.00 p.m. from Monday to Friday
50 hours package €. 500,00 + VAT
Schedule: 8.30 a.m. - 6.00 p.m. from Monday to Friday
(upon request) or 9.00 a.m. - 1.00 p.m. on Saturday.
Along with the temporary office, it is possible to choose integrations, and for example the use of one of the 4 meeting rooms that we have available.
This way the temporary office will be transformed for a day, half a day, or even for a few hours, in a coordinated office where it will be possible to work and at the same time organize a meeting, an executive reunion, or even a small convention because 3 of our 3 meeting rooms that we can offer, correlated with the temporary office, can host up to 10 people comfortably seated, while the other conference room may host up to 20 people in armchairs in theatre layout.
This way, your temporary office, may become a prestigious meeting place even for the presentation of a new product, for a marketing report or a budget meeting.
The conference rooms are equipped with different types of both shiny and electronic boards, screens, projectors etc. and with multilingual secretariat and reception.
Being able to work or receiving guests in our temporary offices means fully living your own time, without having to suffer idle moments or time needed to move, using and offering an infinity of conveniences that will render more fruitful and relaxing both your work and that of your guests.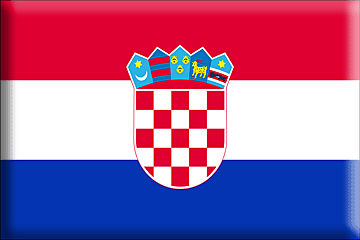 Interested in our services? Get in touch with us via the form below and we'll get back to you as soon as possible!
Angels Consultants d.o.o
Phone:
+385(0)955413481
Hours of Operation
Mon-Fri: 9-6pm
Sat: 10-12
Sun: Closed
Address:
Registered Office :
Boze Gumpca 36
52100, PULA, CROATIA
OIB (VAT) 48187009333
/